College of Education
San Diego State University
5500 Campanile Drive
San Diego, CA 92182-1154
Phone: 619.594.6091
Fax: 619.594.7082
Campus Location: Education & Business Administration (EBA)-346 (map)
Office Hours: Monday - Friday, 8:00 am - 4:30 pm
Administration
Dr. Ric Hovda was named Dean of the College of Education at San Diego State University in July 2007. His areas of expertise include teacher education, urban education, professional development and leadership.
Since assuming the deanship at SDSU, Dean Hovda lead the College in a highly successful national accreditation from the National Council for Accreditation of Teacher Education (NCATE), continued development of the college-wide assessment system, enhanced the data management system, instituted a resource management plan, and initiated a Futures Planning process. In addition, he provides leadership in the City Heights Collaborative, serves on the San Diego County Superintendent's Task Force to Close the Achievement Gap, the California State University (CSU) Center to Close the Achievement Gap, the local executive committee for Math for America, the advisory board of the Center for the Future of Teaching and Learning, and the national advisory board of the Nystrand Center of Excellence in Education. Among the current initiatives in the College under his leadership include developing a model of eSupervision, the Writing Initiative, On-line Application Project, International Learning Initiative, and Linked Learning.
Prior to SDSU, Dr. Hovda was dean of the College of Education at the University of Memphis. During his tenure the College increased external funding by over 100%, created a New Teacher Center, established a Center for Urban School Leadership with the Memphis City Schools, developed a new early childhood partnership with local organizations called Ready, Set, Grow, co-directed the Tennessee Board of Regents' Task Force on Teaching Quality, served as a school board member for a local science/math charter school, and served on the executive committee of the local education foundation, Partners in Public Education.
Prior to the University of Memphis, Hovda was the E. Desmond Lee Endowed Professor in Urban Education at the University of Missouri-St. Louis where he also served as assistant to the superintendent for St. Louis Public Schools and as district director of professional development. He began his career in higher education at the University of Louisville where he directed the only state sponsored center of excellence in school/university collaboration, The Nystrand Center.
Dean Hovda is active nationally in school reform and urban education organizations.
| | | |
| --- | --- | --- |
| Associate Dean: | | |
| Dr. Jose Luis Alvarado | | |
Jose Luis Alvarado, Ph.D., is Associate Dean for the College of Education at San Diego State University. Prior to his current administrative position, he was an Associate Professor in the Department of Special Education. He received his BA in psychology, Bilingual Elementary, Special Education, and Preliminary Administrative credentials and an MA in special education from SDSU. His Ph.D. was completed at the University of Virginia in 2001.
Dr. Alvarado's professional career has an established record of working with policy, procedures and operations. His research interests include effective personnel preparation, implementing efforts to close the achievement gap, effective instruction, and behavior support for culturally and linguistically diverse students with disabilities. Currently he is Project Director of two OSEP personnel preparation grants focusing on training special education teachers in a high poverty, rural, and diverse area of Southern California. Prior to his position in higher education, Dr. Alvarado was a behavior specialist for a regional special education agency and was responsible for wide-scale implementation of positive behavior supports in public schools. As a special education teacher, he taught elementary students with emotional and behavioral disorders.
He is active in several local, state, and national professional organizations and provides leadership to several community based organizations
Finance & Operations Support
Technology Support

Assessment & Accreditation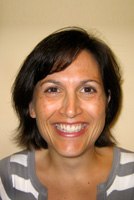 Data Management
Student Services
---
Last Modified 04/17/13 12:59